ONLINE CONFERENCE

Institute for Artistic Research
at Film University Babelsberg KONRAD WOLF
presents
International GEECT Conference
Transversal Entanglement Artistic Research
in Film
June 3 to 5, 2021

Registration ends on May 26.
Profound Transformations
In the current transformation of our networked societies, the audiovisual media are going through a series of profound transformations. New media forms and technologies, new ways of distribution and reception are changing the filmic arts and their professional profiles. New digital possibilities put the classic cinema space into perspective.
Filmic narratives and imageries are shaping reality under new auspices. Artistic research in the medium of film reflects and co-designs this change in its relationship to social politics and economics, science and tech development.
The conference aims to discuss forms and topics of filmic artistic research.
How do questions and researching approaches look like in the medium of film?
How do the procedures, contents and methods vary in the various filmic forms and technologies?
Which experiments, thought processes and propositions shape the world of possibilities?
What is the specific knowledge of the cinematic media forms and how does it differ from the knowledge of the sciences and technologies but also of the other art forms?
How do discourses, narratives and imageries in film and its expanded media forms build on technological innovations? And how do they continue these developments artistically?
What does research thought and practice mean for the actors in the various crafts in film?
And how is artistic research in film shaping up for analog and digital spaces "after the cinema" (Godard)?
Artistic Research in Film
Artistic research is an independent way of research by means of the arts. It works in its own languages, employs its own tools and procedures and follows its own criteria. It combines discursive and non-discursive processes and results and it initiates new dialogues between the knowledge cultures. In a broad European discourse over the last 30 years, profiles and processes of artistic research have been discussed as well as its institutional framework.
At many art and film schools in Europe, artistic research is already being systematically expanded, while at others first programmes are currently being established. Against the backdrop of this dynamic the IKF Institute for Artistic Research at Film University Babelsberg KONRAD WOLF in cooperation with GEECT, the Erich Pommer Institute and the UNESCO Cities of Film Network is hosting the international conference Transversal Entanglements - Artistic Research in Film. The conference will take place online from June 3 to 5, 2021. Our guests will be media artists and filmmakers from the 93 film schools in 34 European countries, which are currently members of GEECT and further experts from Berlin-Brandenburg and the wider German region.
IKF Institute for Artistic Research
Das IKF ist das Zentrum für künstlerische Forschung an der Filmuniversität Babelsberg. Als aktive Diskursplattform nimmt das IKF eine integrierende und impulsgebende Rolle ein. Es unterstützt die künstlerische Forschung in den audiovisuellen Medien und stärkt die Entwicklung einer transdisziplinären Forschungskultur. Das IKF trägt aktiv zur Vernetzung der Forschenden an der Filmuniversität bei und ist mit seinen externen Partner*innen eine Schnittstelle zu internationalen Diskurs- und Praxisfeldern. Es erfasst und fördert die Potenziale der Film- und Medienkünste für Entwicklung und Innovation. Mit seinen Aktivitäten zielt das IKF auf die Zukunftsfähigkeit der filmischen Disziplinen im digitalen und gesellschaftlichen Wandel. Das IKF wird von den Professor*innen Jens Eder, Gesa Marten und Stefan Winter geleitet.

Film University Babelsberg KONRAD WOLF
Film University Babelsberg KONRAD WOLF is a place where film comes alive, a school representing a wealth of different stories and artistic forms, genres and formats, specialization and exchange. Our unique craft-oriented and interdisciplinary education enables creative people to develop their own filmic language. In research and teaching, we focus on both artistic and scientific approaches and thus actively contribute to the development of media, art, science, and society. Film University annually hosts Sehsüchte, the largest student film festival in Europe.

GEECT Groupement Européen des Ecoles de Cinéma et de Télévision
GEECT ist die europäische Sektion des weltweiten Dachverbands der Film- und Fernsehhochschulen CILECT (Centre International de Liaison des Ecoles de Cinéma et de Télévision). CILECT Mitglieder sind 180 Institutionen mit mehr als 10,000 Lehrenden aus 65 Ländern aller Kontinente.
GEECT represents 93 institutions in 34 countries. The association strengthens teaching and research in the field of audiovisual media, film and television. It fosters the cooperation between film schools and the dialogue with the film and media industry.
EPI Erich Pommer Institute
Das EPI ein Institut für Medienrecht, Medienwirtschaft und Medienforschung mit Sitz in Babelsberg, es ist ein An-Institut der Filmuniversität Babelsberg und der Universität Potsdam. Das EPI entwickelt Lösungen für die Medienwirtschaft, die Medienpolitik und die Medienbildung auf wissenschaftlicher Basis und vor dem Hintergrund der Medienkonvergenz. Das Institut organisiert national und international Weiterbildungen, erstellt unabhängige Gutachten und Studien und berät Unternehmen, Verbände und Institutionen.
UNESCO Cities of Film Network
Das UNESCO Cities of Film Network ist Teil des umfassenderen UNESCO Creative Cities Netzwerks. Potsdam ist die erste deutsche Stadt, die zur UNESCO-Filmstadt ernannt wurde. Die Studios in Potsdam Babelsberg sind seit ihrer Gründung 1912 das älteste Großaltelier-Filmstudio der Welt und die Wiege des deutschen Films. Weltklassiker wie METROPOLIS von Fritz Lang und DER BLAUE ENGEL mit Marlene Dietrich wurden hier gedreht. Heute werden auf dem Studiogelände u.a. internationale Kinofilme wie INGLOURIOUS BASTERDS oder GRAND BUDAPEST HOTEL hergestellt.
Artistic Processes and Discourses
The focus is on Case Studies, in which renowned filmmakers present their artistic research work. Moderated plenary discussions will reflect on work processes and discourses and break-out rooms will also offer to smaller groups of participants the opportunity to exchange views and build networks.
The Site-Specific Film research group is building a physical centre for the digital conference: the "Conference Stand". Here the group presents - on site and online - 20 filmic works that are being developed specifically for this setting. The installation architecture picks up on core ideas of the conference and creates a place for relaxed thinking and a focus/defocus on artistic research in film. The "Conference Stand" serves Transversal Entanglement as main stage, showcase and break room.
The research group Site-Specific Film under the direction of Prof. Marlis Roth consists of 15-20 students and staff of Film University. The group regularly create cinematic and installative works for major public art exhibitions.
Graphic Recording
The Art of Listening. Throughout the conference Christiane Büchner will make drawings inspired by the presentations and discussions. They can be downloaded in the Entrance Hall of the website by the participants of the conference.
Conference Team
If you have any questions about the conference, please email us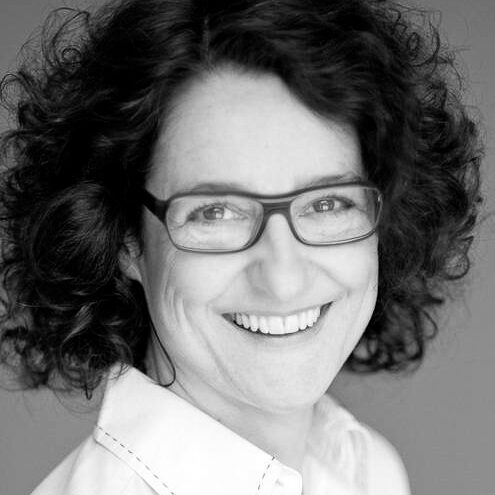 Prof. Gesa Marten
Chair
Gesa Marten is an editor, dramatic advisor and professor at Film University Babelsberg who has edited over 60 films with a focus on documentaries. Her background is media studies and video art practice. She was nominated for Best Editing at the German Television Awards and for Best Editing at the German Camera Award for three films. She received the Filmplus Editing Prize for WAS LEBST DU? in 2005 and for PERESTROIKA in 2009. Gesa is a member of the Oscar Academy, the European Film Academy and the German Film Academy.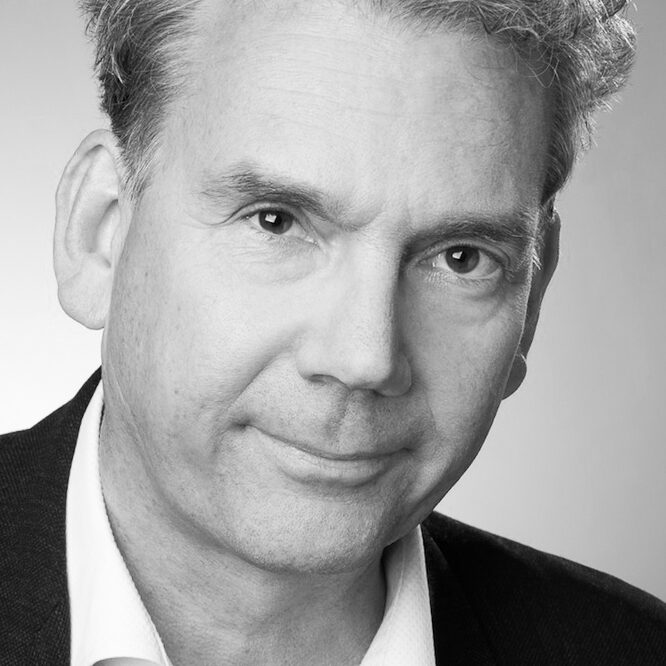 Prof. Dr. Stefan Winter
Chair
Stefan Winter is a philosopher, author, Honorary Professor for Artistic Research at Film University Babelsberg and Visiting Professor for Artistic Research at University of the Witwatersrand, Johannesburg. He did his research and teaching as Senior Lecturer and Visiting Professor at universities and art schools in Basel, Berlin, Braunschweig, Düsseldorf, Helsinki, Perugia and Potsdam. Numerous publications on all epochs in the history of knowledge and on present-day questions across the disciplines.
Jun.-Prof. Dr.
Christine Reeh-Peters
Christine Reeh-Peters is a film director, author and philosopher; junior professor for theory and practice of artistic research in digital media at the Film University Babelsberg KONRAD WOLF; many years producer and founder of the film production company C.R.I.M. (Lisbon). As a filmmaker and thinker, she explores the complexity of "reality" and the connections between philosophy and art, narrative and image. Internationally acclaimed documentary films and publications in the field of film philosophy.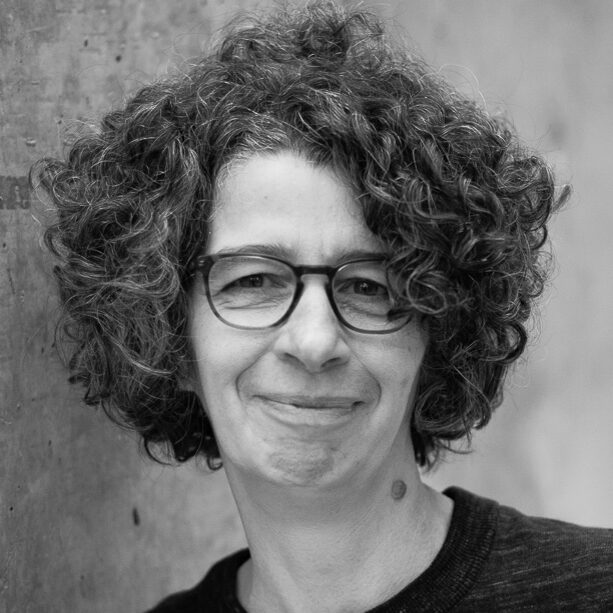 Prof. Marlis Roth
sdfsdf
Marlis Roth is Professor of Nonlinear Forms at the Babelsberg Film University. Since 1990 her audiovisual and installation work focuses on stillness and the onset of movement. A central interest is the observation of the presence and positioning of moving images in space. 2016, she initiated Site-Specific Film, a research group that exchanges filmic ideas in selected spaces.
Dr. Juliane Schiffers
Management
Juliane Schiffers is managing director of the Institute for Artistic Research, Film University Babelsberg. After studying philosophy and theatre studies, she researched and taught at the Institute of Philosophy, FU Berlin, where she received her PhD with a study on thinking passivity in Aristotle, Leibniz, and Heidegger. She worked as acquisitions editor at De Gruyter publisher, was responsible for the biennial theme 'Leibniz: the task of visions' at Berlin-Brandenburg Academy of Sciences and Humanities, and coordinated a collaborative research proposal on the intervening force of contemporary arts.
Angelina Urbanczyk
student support
Angelina Urbanczyk studies her Masters in screenwriting/dramaturgy at the Film University Babelsberg KONRAD WOLF. Apart from occasional engagements in the field of production or directing, her main interest is writing for feature and animated films, radio plays, music, experimental or installation projects. In 2019, together with her team, she received the IKF Artistic Research Award for her project "In Blue".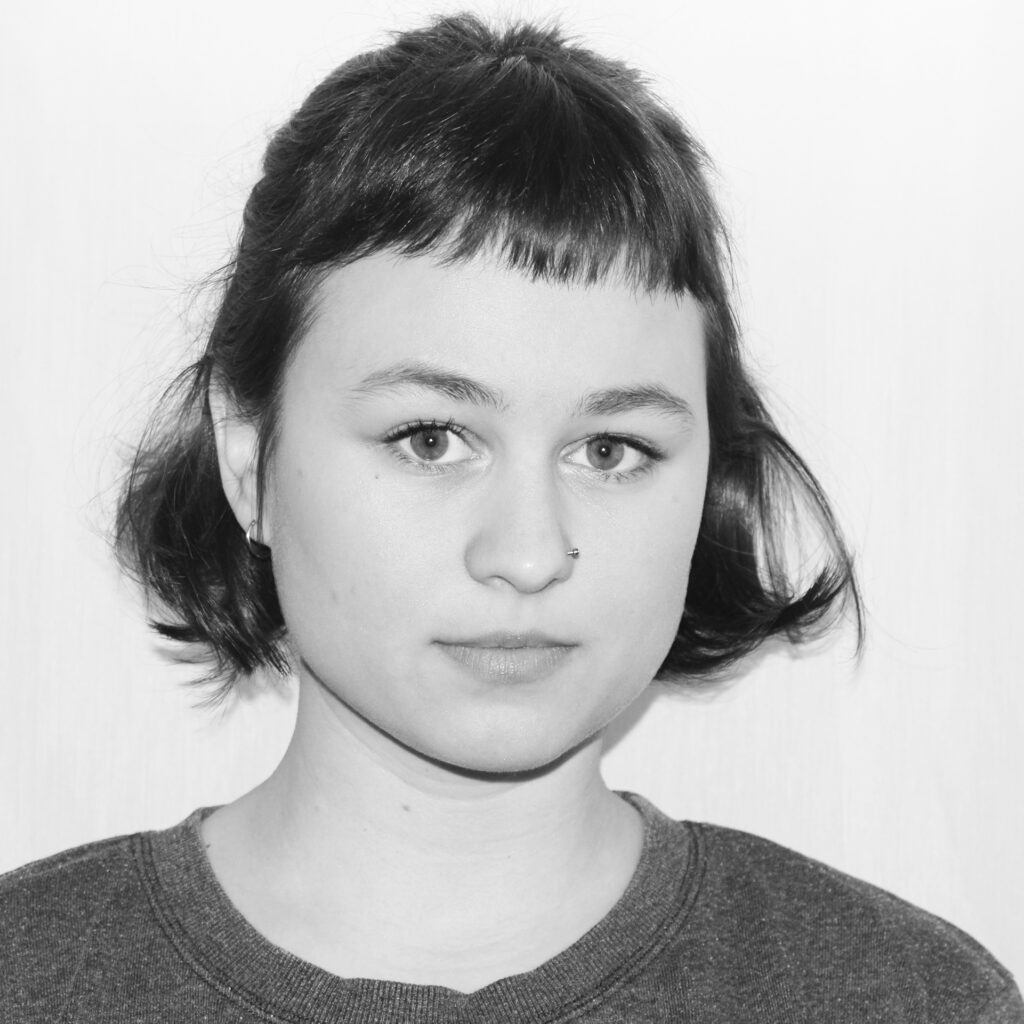 Klara Otto
student support
Klara Otto is a Master student in Film and Television Production at Filmuniversität Babelsberg Konrad Wolf. After her Bachelor's degree in International Business and a second BA one in media and communications science, Klara returned to her hometown of Potsdam for her Master's degree. Visits to the Potsdam Film Museum in an early age sparked the wish to be part of the magic of film making.
Partners
Host